Setanta Landscapes are a team of Garden Designers and Landscape Architects with the expertise and resources to cater for all your gardening needs.
Want to design and build a whole new garden space? From concept, through consultative design with our in-house landscape architect, to construction and planting, we will work with you to deliver the comprehensive, full service package.
Just want to brighten up or change your existing garden? We can lay a new lawn, build hedges and walls, put down a patio, remove large trees, and much, much more.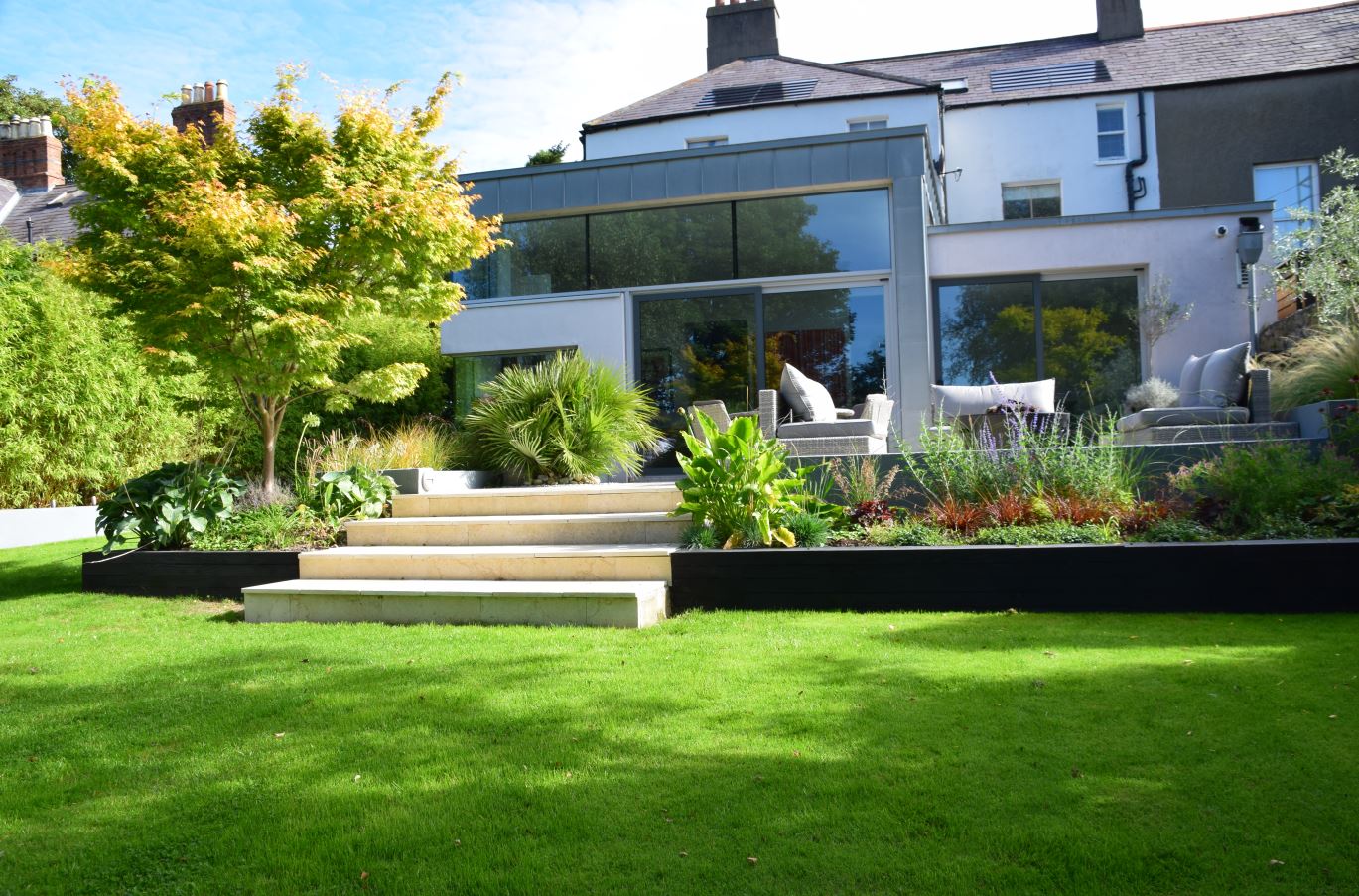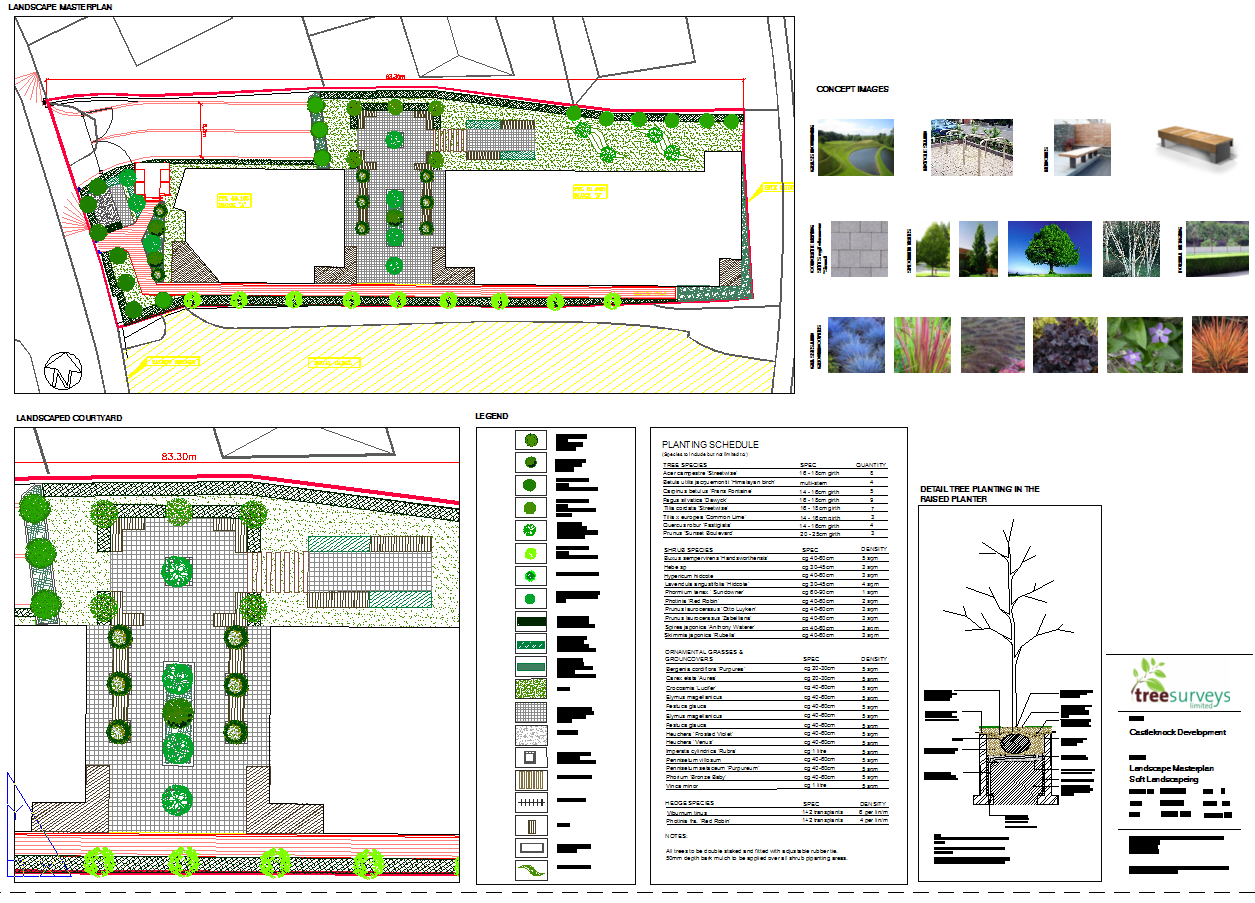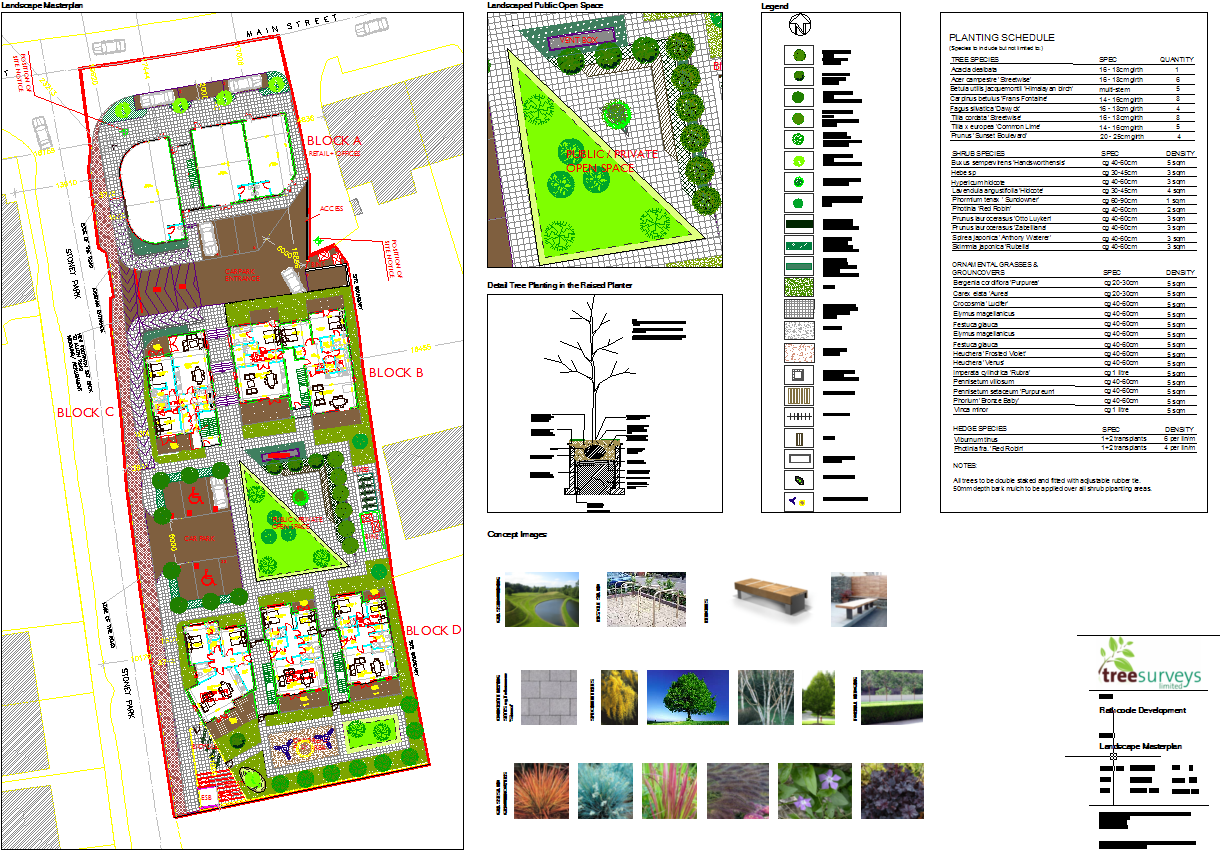 The modern garden is very much an extension of our family living space: a place to relax, entertain and enjoy. Through face-to-face consultation with you, our expert landscape architect will create a unique design for your garden, considering four important factors along the way:
Natural Landscape: garden terrain, space, slope, elevation, and bodies of water.
Soft Landscaping: including beds, shrubs, grasses, hedges, flowers and trees.
Hard Landscaping: paths, paving, patios, walls, lawns, and borders.
Garden features: planters, seating, water, pergolas, lighting, and sheds.
Natural Landscape
In landscaping a garden to meet your requirements, we take into account natural basics such as its size, use, sloping, how it is accessed, and bodies of water.
 
Soft Landscaping
We love to cater for our customers' wide variety of horticultural styles and tastes, which can range from a display of dazzling blossoms to the meditative tranquillity of a Japanese garden with quietly rustling bamboos and grasses.
Plant Beds and Planters
Flowers, shrubs, and miniature trees can be put into planters, plant beds, or flowerbeds, which may be raised or kept at ground level. Separation using a brick or stone wall helps to prevent trampling and weed growth and is an attractive method for keeping plants of all sizes safe.
Flowers for Ground Cover
There are many types of robust, flowering, ground-covering plants that may provide an attractive alternative to a grass lawn, particularly on sloping surfaces that are difficult to mow.
Hedges and Shrubs
There is more to hedges and shrubs than creating a natural-looking barrier. The shape, size, colour and fragrance of these plants can portray the mood of your garden throughout the seasons.
Turf and Grass Seeding
Turf-laying is the perfect instant and weed-free way to transform the smaller garden, providing a vibrant finish in just a few days.
Trees
A Chinese proverb says: 'The best time to plant a tree is twenty years ago. The second best time is now.' Our landscapers know that trees are a joy to all and also provide healthy air space.
Hard Landscaping
There are numerous structural features we can build to define how your valuable garden space is going to be utilised.
Garden Paths and Steps
Steps and paths will lead your admiring visitor to that favourite spot in the garden. Their insertion is also useful for coping with elevated areas, and they may be constructed form a huge choice of materials including stone, timber, bricks, and wooden sleepers.
Garden Patios
We specialise in creating beautiful pavements, with a preference for natural materials such as sandstone, limestone and granite.
Seating
Incorporating a seat into the patio area adds an eye-catching feature to your garden, as well as providing you with a place to sit and enjoy the view.
Driveways & Paving
Paved areas and driveways are only ever as good as the foundations beneath it, and our very high standards of installation will ensure that your investment gets the long life it deserves.
Garden Edging
Whether you wish to stabilise a strong block driveway or just form a neat little edge to a path, we have many shapes, colours and types of edge to suit your needs.
Garden Walls
Garden walls are crafted for many different purposes, from breaking up a garden to supporting planting beds. We have the expertise to build walls in a range of materials including stone, brick, wooden sleepers or rendered block.
Gravelling
We can offer gravels that are decorative, be it for gravel paths, easy maintenance borders, driveways or simple ornamentation.
Raised Planters
Raised planters may be used as decoration in a garden, and it can be easier to tend to your plants and flowers when they are in raised beds.